Meet our Doctors
James Delaney III, DDS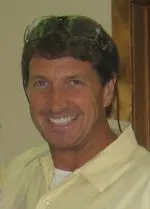 Pediatric Dentist
Dr. Delaney received a dental degree from the University of Detroit Mercy and furthered his pediatric education and experience through a residency program at Children's Hospital in Detroit. He also received additional training in growth and development and child psychology to ensure the highest quality of child dental care. His advanced specialized training is beyond the requirements for a general dentist.
Dr. Delaney appreciates the uniqueness of each child – he and his wife, Lorri, are the parents of seven children and a grandchild. He enjoys skiing, golf, basketball and cooking. He is extremely patient and it is reflected in both his home life and his work.
He is a member of the Michigan Dental Association, American Dental Association, Michigan Association of Pediatric Dentistry, American Association of Pediatric Dentistry and American Society of Dentistry for Children. He is also a Diplomate of the American Board of Pediatric Dentistry.
He has been chosen by his peers as one of the "Top Dentists" featured in Detroit's Hour Magazine for many years in a row.
The children in our practice fondly call him "Dr. Jim."
Dr. Delaney is on staff at Children's Hospital of Michigan and at St. Joseph Mercy Oakland, where he teaches at the Residency in Dentistry Program. He is also on the Board of Directors at the Children's Leukemia Foundation of Michigan.

---
Randall Root, DDS, MS
Orthodontist
Dr. Randall Root earned his dental degree from the University of Michigan and his Master of Science Degree in Orthodontics from there as well.
Having worn braces as a young child, Dr. Root recognized early on that straight teeth and a beautiful smile played an important role in the development of a young person's self esteem and self confidence
His life long mission has been to do for young children what his own orthodontist had done for him.
In his free time, Dr. Root likes to explore Michigan., He is also the proud father of three sons and two grandchildren.
He is a member of numerous professional organizations including the American Association of Orthodontics and the American Dental Association.
---
Jay Williams III, DDS, MDS
Orthodontist
When Dr. Jay isn't crafting new smiles, he's watching sports, playing sports, or attending sporting events. He grew up in Grosse Pointe Park, Michigan, and is an avid Detroit sports fan. His favorite activities are spending time and having fun with his wife Liz, new son, and pooch Gipper.
Dr. Jay LOVES to golf. He's trying to build a stroller/golf bag combo so he can take his son on the links as soon as he can!
Dr. Jay attended high school in Warren, Michigan at De La Salle Collegiate. He received his Bachelor's of Science (BS) in Biology at the University of Notre Dame in 2012. He graduated as valedictorian of his dental school class at the University of Detroit Mercy in 2016, earning his Doctor of Dental Surgery (DDS); he matched into orthodontic residency at Rutgers University, where he was elected chief resident and graduated in 2019 with his Master's in Dental Science and Certificate of Orthodontics.
He is a member of the American Association of Orthodontists, Michigan Association of Orthodontists, American Dental Association, and Michigan Dental Association.